FLOWER DELIVERY IN PATTAYA - FLOWERS-PATTAYA.COM
Flowers-Pattaya is a unique flower shop in Central Pattaya where you can order gorgeous bouquets with free shipping. If you appreciate the simple classic beauty of premium flowers and the original aesthetic design of bouquets, Flower Delivery Pattaya is the perfect choice for you. Wherever you are, you can send flowers in Pattaya to your loved one, relative, friend or colleague with just a few clicks. A huge selection of bouquets and low prices for flowers are the factors that attract new customers from all over the world. And the quality and freshness of flowers, the professional work of our florists and a pleasant loyalty program turn the majority of new customers into permanent ones.
FLOWERS-PATTAYA – 

100%

SATISFACTION GUARANTEED!
ADVANTAGES OF OUR FLOWER DELIVERY IN PATTAYA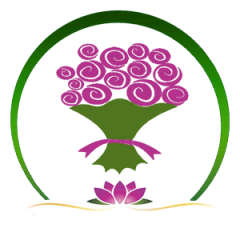 FRESH FLOWERS
We use the freshest local and imported flowers and control their freshness at all stages of storage and delivery of bouquets to the recipient. And our professional florists make every effort to make each bouquet a pleasant gift for every recipient.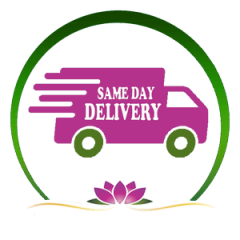 SAME DAY DELIVERY
We are a local flower shop in Pattaya, so we need very little time to place a new order, create a magnificent bouquet and deliver it in Pattaya and some suburbs. Order a bouquet before 2 pm and we will deliver flowers to Pattaya on the same day.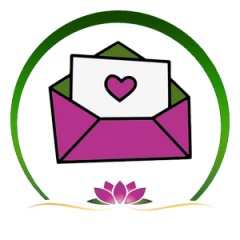 FREE GREETING CARD
A greeting card with your message is included in the price of each bouquet in our flower shop in Pattaya. Take the opportunity not only to send flowers to Pattaya, but also to share your feelings for the recipient of the bouquet.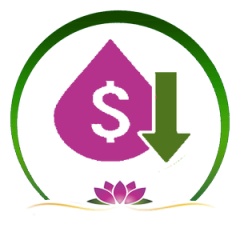 AFFORDABLE PRICES
We try to please our clients not only with a large selection of bouquets, but also with low prices. And monthly special offers on popular seasonal flowers and our customer loyalty program make choosing our flower shop even more worthwhile.
ONLINE FLOWER DELIVERY PATTAYA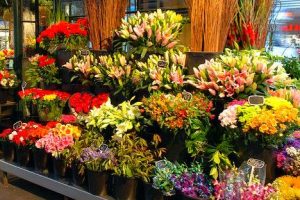 We offer you beautiful and bright bouquets of the freshest flowers in Pattaya. Professional florists of our flower shop create each new bouquet for a specific order just before the flowers are delivered to the recipient in Pattaya. A bouquet of flowers is the most versatile gift in the world and Thailand is no exception. By sending flowers to Pattaya, you can show the ardent passion and depth of your love for a person, demonstrate your loyalty, gratitude and respect. 
We accept online orders around the clock and seven days a week, so you can order flower delivery in Pattaya from anywhere in the world and at any time of the day and time of the year. Just open our catalog of bouquets, choose the bouquet you like and place your order. Next, our professional florists and delivery service in Pattaya take over the work. And if you have any questions, our support team is always ready to help you and help you make the best choice.
We value your trust and we love our job!
POPULAR FLOWERS FOR DELIVERY IN PATTAYA
DELIVERY OF PREMIUM ROSES
No other flowers can match the beauty and elegance of roses. Regardless of the number of roses in a bouquet or gift box, these flowers are able to convey your feelings and wishes in the best way. You can use our flower delivery in Pattaya and send a bright bouquet of roses of various colors to celebrate special occasions. You will find our recommendations for choosing in the description for each bouquet of roses. However, whatever choice you make, our bouquets of premium roses and gift boxes with these flowers will make any occasion more vivid and memorable.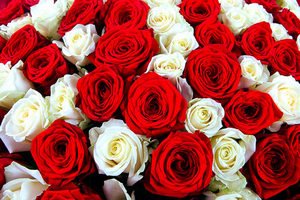 DELIVERY OF LILIES
Delicate and majestic lilies rarely leave anyone indifferent, and for many women, lilies are their favorite flowers. We use the freshest lilies of pink, red, white and yellow colors to create bouquets. These are universal flowers and they look equally good and luxurious both in mono bouquets and in combination with other types of flowers (especially with our premium roses). The duration of flowering of lily inflorescences in bouquets allows the recipient of the bouquet to admire these flowers for a long time and remember the person who sent the bouquet.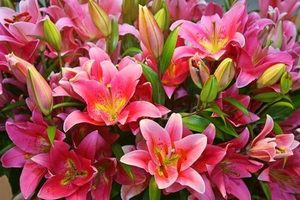 DELIVERY OF CHRYSANTHEMUM
Chrysanthemums are another versatile flower for any situation. You can order a bouquet of chrysanthemums for men and women of any age, for friends and loved ones, for relatives and colleagues, doctors and teachers. Chrysanthemums are distinguished by a variety of inflorescence shapes and petal colors. In our flower shop with flower delivery in Pattaya, you can choose bouquets of chrysanthemums of white, yellow, pink, purple and other flowers, the number of which depends on the season. A detailed description of each bouquet on the product page will help you make the right choice.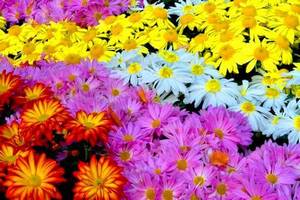 DELIVERY OF SUNFLOWERS
Sunflower bouquets are a great gift for any occasion and for no reason. When ordering a bouquet of fresh yellow or bright orange sunflowers, you give the recipient of the bouquet happiness, optimism and good mood. Like little suns, sunflowers energize even on the cloudiest day and inform the recipient of the bouquet about your special attitude towards him and that the presence of this person in your life makes it brighter and more fun. Sunflowers are versatile flowers, but they are most popular in our flower shop in Pattaya as gifts for men and friends.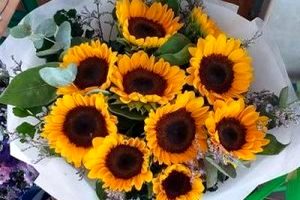 DELIVERY OF GERBERAS
Gerberas are one of the most persistent flowers, and with proper care they can retain their beauty in a vase for up to two weeks. Despite the seeming simplicity, gerbera flowers attract the attention of others and look very noble and stylish in bouquets. Like sunflowers, gerberas are very positive flowers and charge people with joy and happiness. Depending on the color of the flowers, gerbera bouquets can have different meanings and are ideal for different occasions. You can get basic information about the meaning of gerberas on the page of our flower shop in Pattaya with bouquets of these flowers.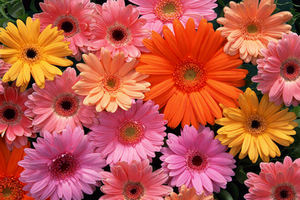 DELIVERY OF HYDRANGEAS
In Asian countries, hydrangea symbolizes loyalty, purity of feelings and intentions, modesty and endless happiness. Florists of our store use hydrangea with inflorescences of blue, pink, white and purple to create bouquets. Hydrangea bouquets attract attention with their light and unobtrusive beauty. Therefore, hydrangea can be used both in mono bouquets and in combination with other flowers. Bouquets of hydrangea with white roses look especially beautiful. To convey the tenderness of hydrangeas, the delivery of bouquets of these flowers in Pattaya is carried out with a light wrapper with a gift ribbon.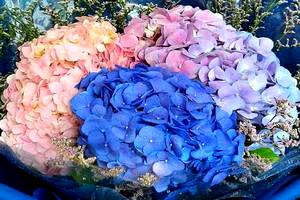 DELIVERY OF MIXED FLOWERS
Sometimes it is impossible to get a bright and unusual bouquet with just one type of flowers. For such cases, we offer bouquets of mixed flowers, which are able to convey the whole range of feelings and evoke the most vivid emotions. This category includes bouquets created using several types of flowers of the same color, as well as bouquets of two or more types of flowers of different colors. At the same time, our florists make sure that your gift will delight the recipient of the bouquet in a vase for a long time. For this, the flowers are selected in accordance with their natural compatibility with each other.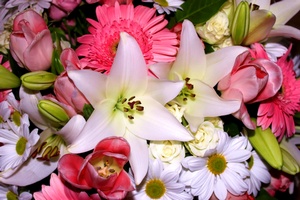 ABOUT FREE DELIVERY IN PATTAYA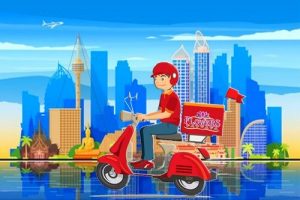 Modern Pattaya is one of the largest cities in Thailand. With an official population of 120,000, Pattaya's population exceeds 500,000 during the tourist season. Therefore, urban areas have a very impressive area of 20 square miles (or more than 53 square kilometers). And our  flower delivery service in Pattaya guarantees free delivery of bouquets, gift flower boxes and holiday gifts to all city areas. In the midst of the hustle and bustle of the big city, many people feel lonely when they stay behind the closed doors of their apartment. Just place an order in our flower shop and we will help your loved ones feel you care for them and pass on your best wishes. Since the cost of delivery of flowers to all areas of Pattaya is already included in the price of each bouquet or flower box, we offer for ordering flowers with a price of 990 baht and above. For the same reason, we do not deliver sweets or other additional gifts separately from bouquets.
SAME DAY FLOWER DELIVERY IN PATTAYA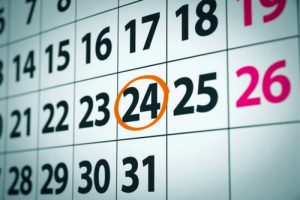 When you place an order in our store, you have the option to choose the day of flower delivery in Pattaya. In addition, you can specify in the special box your preferred delivery time from morning to evening. Flowers-Pattaya allows you to make an order already 60 days before delivery and some of our customers use this opportunity during special offers to fixate a low price for bouquets. We are a local flower shop, so the same day delivery of flowers in Pattaya is a big advantage. About 95% of our bouquets are available for delivery on the same day if you paid for the order before 2 pm local time (GMT +7). The exception is some rare flowers or complex flower arrangements, which take more time to make. The product descriptions for our Pattaya flower shop provide information on the possibility of same day delivery of specific bouquets, flower boxes or additional gifts. In some cases, same day flower delivery in Pattaya is available even for later orders. To do this, contact our support service and we will try to find the best solution for you and deliver the bouquet even late in the evening.
BEAUTIFUL AND ONLY FRESH FLOWERS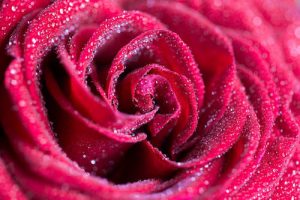 All our bouquets and flower boxes are created by highly qualified florists with years of experience. In addition to the design that you can see on the product photos, you can see other design options on the Gallery page and in our social networks. In doing so, we try to use only the finest local flowers. And in cases where flowers of the desired consumer qualities cannot be grown in Thailand due to the peculiarities of the climate, we use imported flowers from trusted suppliers. It is not enough just to make a beautiful bouquet of fresh flowers in Thailand. You need to properly pack this bouquet and deliver it as fresh as possible to the recipient. In the constant hot climate of Pattaya, it is not easy to do this without the necessary experience. Our florists use special packaging that protects the stems and buds of flowers from drying out and which allows you to keep the freshness of the whole bouquet during the delivery of flowers to any area of ​​Pattaya. This ensures that the bouquets from Flowers-Pattaya will delight the recipient in a vase for a long time, subject to simple care rules.
GIFTS AND FLOWERS DELIVERY IN PATTAYA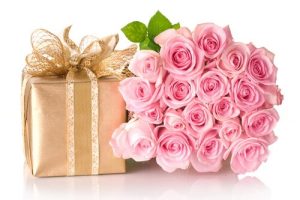 Our flower shop in Patatya offers not only the delivery of bouquets from professional florists, but also the delivery of additional gifts. A bouquet, box or basket of flowers is always a bright and very attractive gift. But few can argue that an additional gift will never be superfluous. We offer delivery in Pattaya for additional delicious gifts and gifts for long term use. This could be a box of premium chocolates, a basket of fresh fruit, or a large teddy bear. Unlike flowers, some of these gifts cannot be delivered on the same day. Therefore, we recommend ordering such gifts 2-3 days before delivery in Pattaya, together with flowers or as separate gifts.
Give your loved ones in Pattaya the best flowers with delivery from Flowers-Pattaya!