Flower baskets delivery in Pattaya from Flowers-Pattaya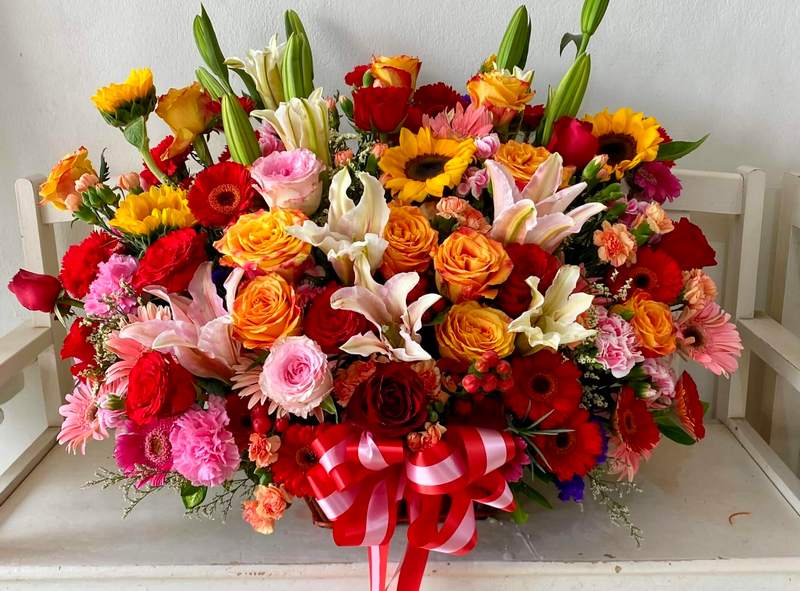 Flower baskets are an excellent alternative to traditional bouquets. They are larger, more versatile, and can be created with a wider variety of flowers. In this article, we will explore the advantages of flower baskets and why they are becoming increasingly popular as gifts.
Firstly, flower baskets are more chic than bouquets. They have a more sophisticated and elegant appearance and are suitable for a wider range of occasions, from weddings and birthdays to anniversaries and graduations. The basket itself adds a touch of luxury and can be reused for other purposes, such as a decorative centerpiece or storage container.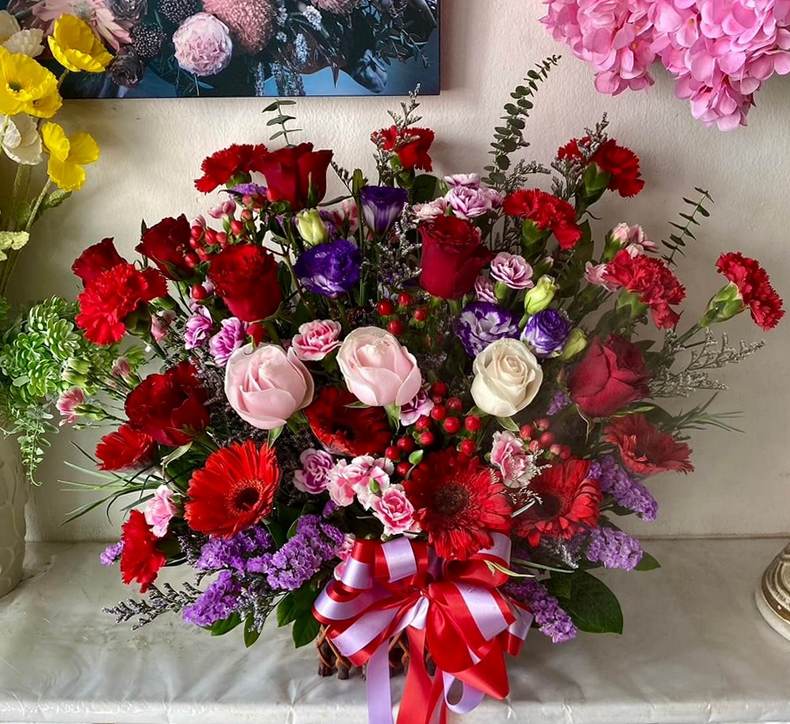 Secondly, flower baskets are a more original gift. While bouquets are a classic choice, they can sometimes feel generic and impersonal. Flower baskets, on the other hand, allow you to customize the arrangement to the recipient's preferences and personality. You can include a wider variety of flowers, colors, and textures, making the gift more unique and thoughtful.
Another advantage of flower baskets is their size. They consist of a large number of flowers and greenery, making them a more impressive and eye-catching display. They are perfect for making a statement and creating a memorable impression.
Girls especially love flower baskets because of their size and beauty. They can be used to decorate a room or as a prop for photos, adding a touch of elegance and romance to any occasion.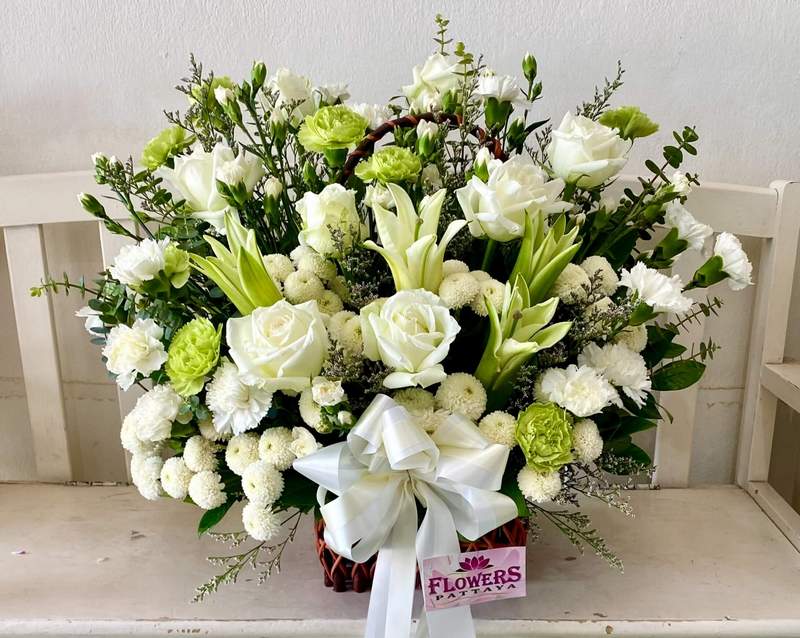 Flower baskets are suitable for a wide range of occasions. They can be ordered for birthdays, weddings, graduations, anniversaries, and other special events. They are also a thoughtful gift for expressing sympathy, such as in the case of a funeral or illness.
Popular flowers for flower baskets include roses, lilies, gerberas, carnations, chrysanthemums, and green filler. These flowers are chosen for their beauty, durability, and ability to complement each other.
If you are looking for high-quality flower baskets, Flowers-Pattaya is an excellent choice. Our flower baskets are created by professional florists and are very large and beautiful. They also keep fresh for a long time, ensuring that the recipient can enjoy them for as long as possible.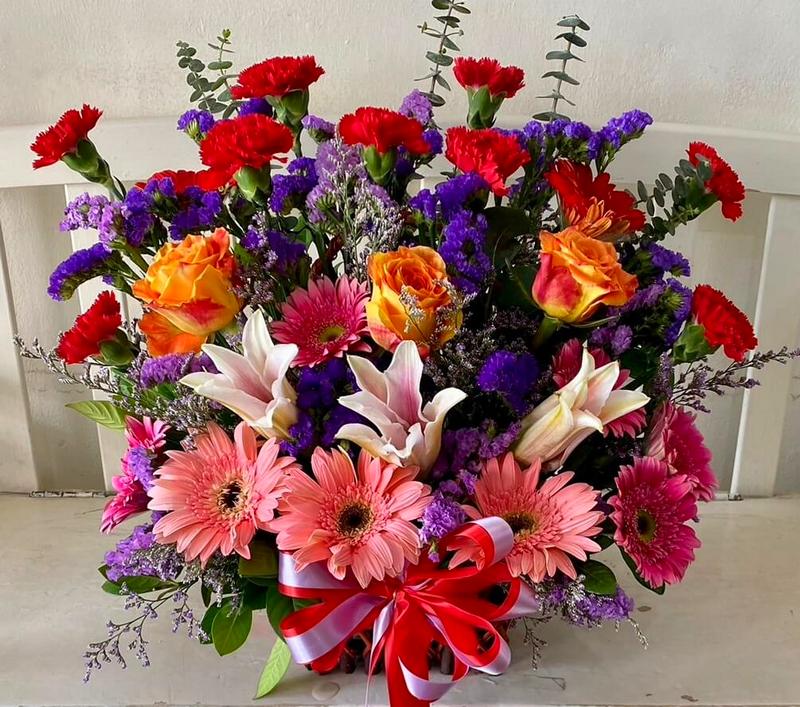 One of the best things about ordering flower baskets from Flowers-Pattaya is their free delivery service. Despite the size of the baskets, they can be delivered to any area of Pattaya at no extra charge.
Finally, Flowers-Pattaya.com offers fast production and delivery. If you need a flower basket on short notice, we can deliver it on the same day as your order. This makes our flower shop an excellent choice for last-minute gifts or surprise occasions.
In conclusion, flower baskets offer a range of advantages over traditional bouquets. They are more chic, original, and versatile, making them the perfect gift for a wide range of occasions. Whether you are celebrating a special event or expressing sympathy, a flower basket from Flowers-Pattaya is sure to impress.