The Wise.com service has already been evaluated by more than 13 million customers in 175 countries. You can also pay for an order in our flower shop using this money transfer service. Especially when for some reason you are unable to use PayPal or international bank transfer is too expensive for your country. This small manual will allow you to quickly understand the process of paying for an order in Flowers-Pattaya using your bank card (or bank account) and the Wise service.
1. Receipt of our payment details.
Since the payment in this case is made to our bank account in a Thai bank, you must select Direct bank transfer on the checkout page. After you place an order, you will be taken to a page with our bank details (you should receive the same information in your email.)
2. Quick registration in Wise.com
To register in Wise.com, you will need an email address, as well as a phone number to confirm registration. The service is multilingual, so you can choose any language from the list (as shown in the screenshot below).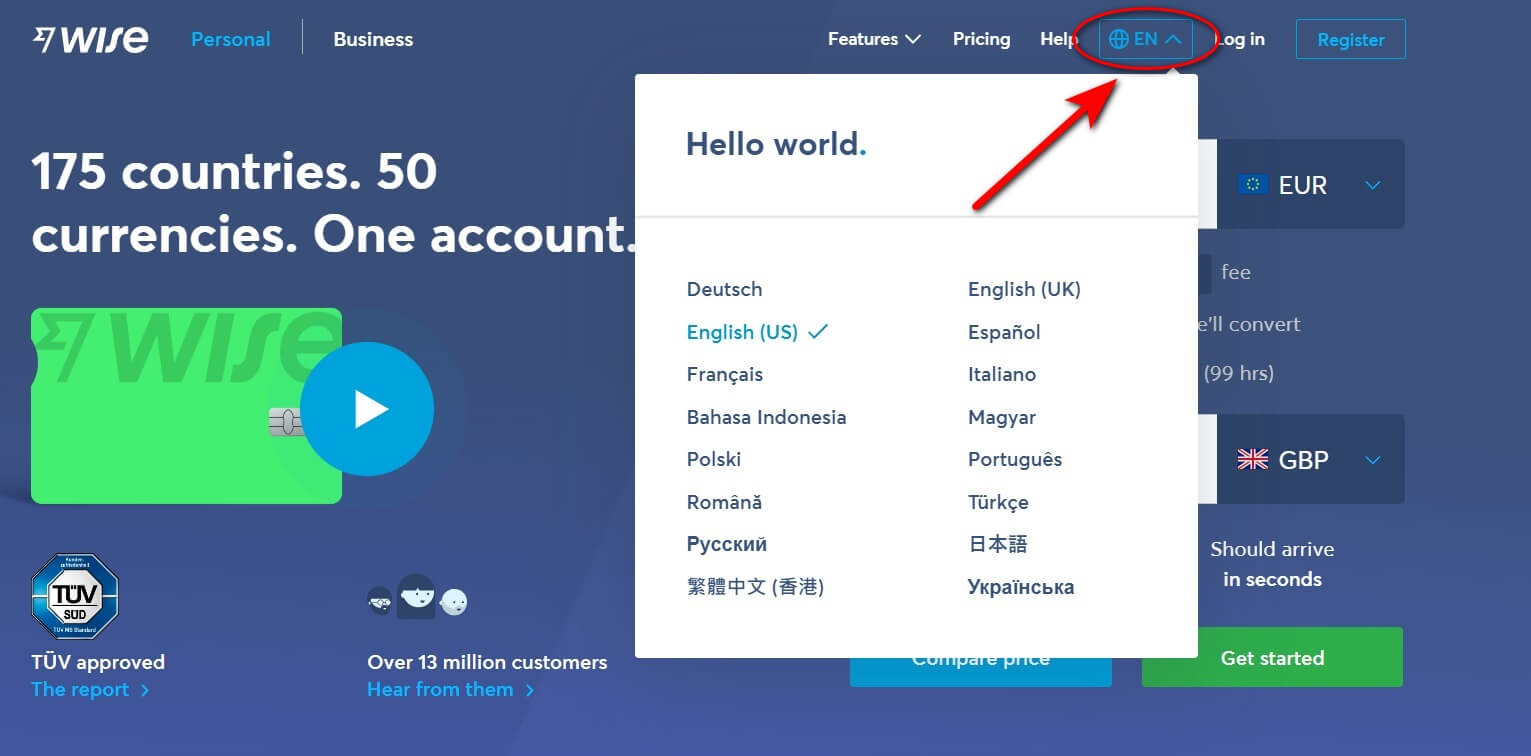 3. Currency selection
After registration (it is possible before registration), you can immediately see the required amount and system commission. To do this, select your bank card or account (point 1 in the screenshot). Next, you should choose the currency of our flower shop in Pattaya – Thai baht (point 2). Next, enter the amount of your order in Thai baht THB (point 3 in the picture). After that, you will automatically see the transfer amount in the currency of your card.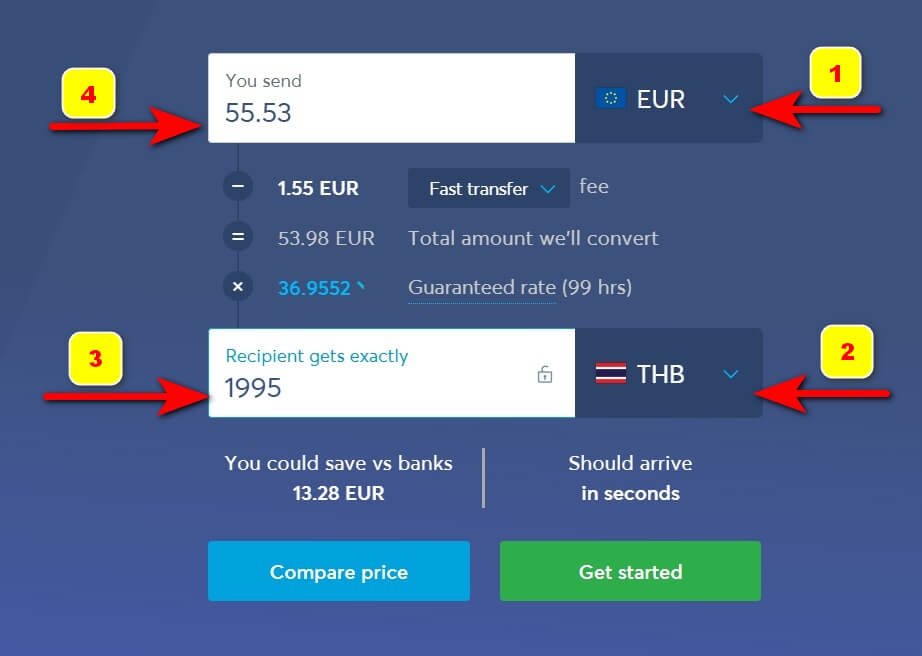 4. Choice of source of funds and commission.
The Wise service allows you to choose your bank card or bank account for payment. The size of the commission in this case may differ slightly, but the commission in any case will be much less than when using an international bank transfer.
In our example, you can see that when paying with a debit or credit card in Euros, the fee is 1.55 euros. And when paying from a bank account, the commission is 1.32 Euro. For a number of currencies, the commission when using debit and credit cards is also different. For example, if using a USD and a debit card, the fee would be only about 60 cents. The example uses the cost of our popular I Love You bouquet of 12 red roses. When choosing more affordable bouquets, the commission will also be lower, and when paying for more expensive bouquets, the commission will also be slightly higher.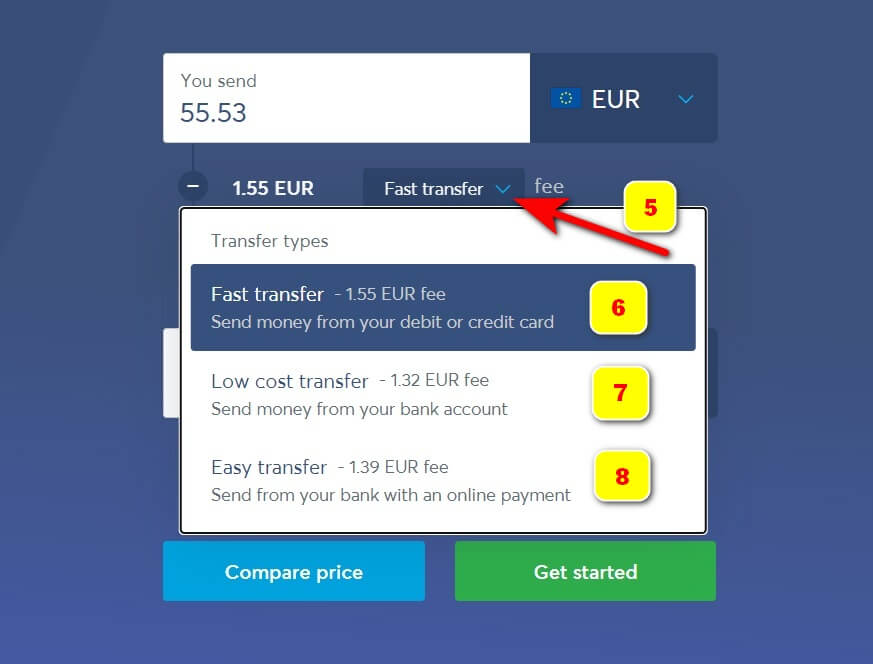 5. Payment
Funds are transferred in a standard way: you just need to enter information about the recipient of funds (our bank details from the order), as well as enter your card or account details. Thailand uses a simple bank account system, so the country name, bank name, account number and account owner number (without IBAN) are usually sufficient for payment.
6. Order payment confirmation.
When using the Wise service, after payment you will receive a link with which you can track the transfer process. Please send a link to our email (support@flowers-pattaya.com) so that we can verify that the payment has been made. Especially with an urgent order (sometimes the actual receipt of money will take place only a few days after payment).